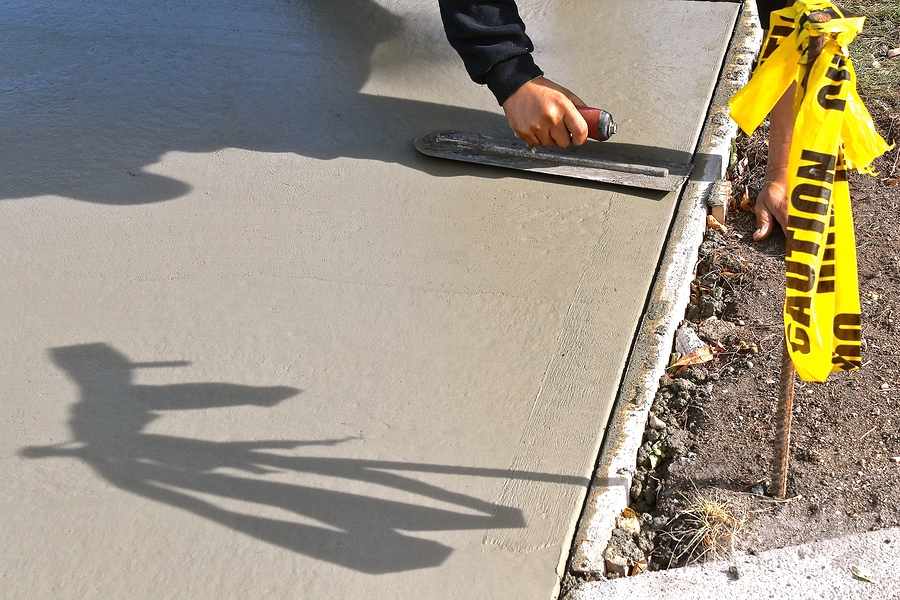 If you have concrete flatwork issues, whether it's a new construction or a repair job, look no further, Premier Concrete Contractors Cedar Rapids is your best bet for the job. We have experience in concrete flatwork construction and repairs. We are situated at Cedar Rapids, Iowa and we have a reputation for providing the best concrete flatwork services in Cedar Rapids and its environment. We also provide services in concrete flatwork designs, it's a whole package with us and you have the opportunity to choose from a variety of options. Contact us now!
Concrete Flatwork
Flatwork is used because it has a way of forming a flat and even surface. For durability, the best material to use is concrete. If well mixed as we do, a concrete flatwork can last up to 30 years without the need for repair. A concrete flatwork is designed in such a way that moves along a horizontal plane. It also adds to the beauty of wherever it is constructed. The components include cement, water and aggregate materials such as gravel, sand or rocks. We are experts in building concrete flatwork for both small and large scale projects.
Advantages Of Concrete Flatwork
There are quite a few advantages of using concrete flatwork for your building. It is simple to mix because it requires just three major components which are water, cement and aggregate materials. Another advantage is the durability which cannot be overstated. A concrete flatwork will last you for decades without needing repair. To have a guarantee of this, contact us today. If you are into real estate, another obvious advantage is that it increases the value of your home or the home you want to sell. It always looks appealing if done right
Uses Of Concrete Flatwork
If you have a sidewalk project, you should use concrete flatwork. We ensure that we use a finishing that will enhance grip when you walk on it to avoid any accident when the surface is wet. Concrete flatwork can also be used for patios. To complement the beauty of your patio, we recommend concrete flatwork. We can create patterned designs on the flatwork and use sealers to prevent it from water damage and to give your patio's concrete flatwork a befitting color a more appealing look. Other uses include driveways and ramps.
Why Premier Concrete Contractors Cedar Rapids
We are a concrete contractor company that has been serving the people of Cedar Rapids and its environs for a while now and we have various projects we have handled that speaks for us. We bring our years of experience and expertise into play when handling your project. From the ground measurement to the materials, construction and design, we use our knowledge every step of the way. We also put into consideration safety measures and the ease of maintenance when constructing. These and more will be at your disposal when you engage our services.